Cataplasma Sgonfio 150ml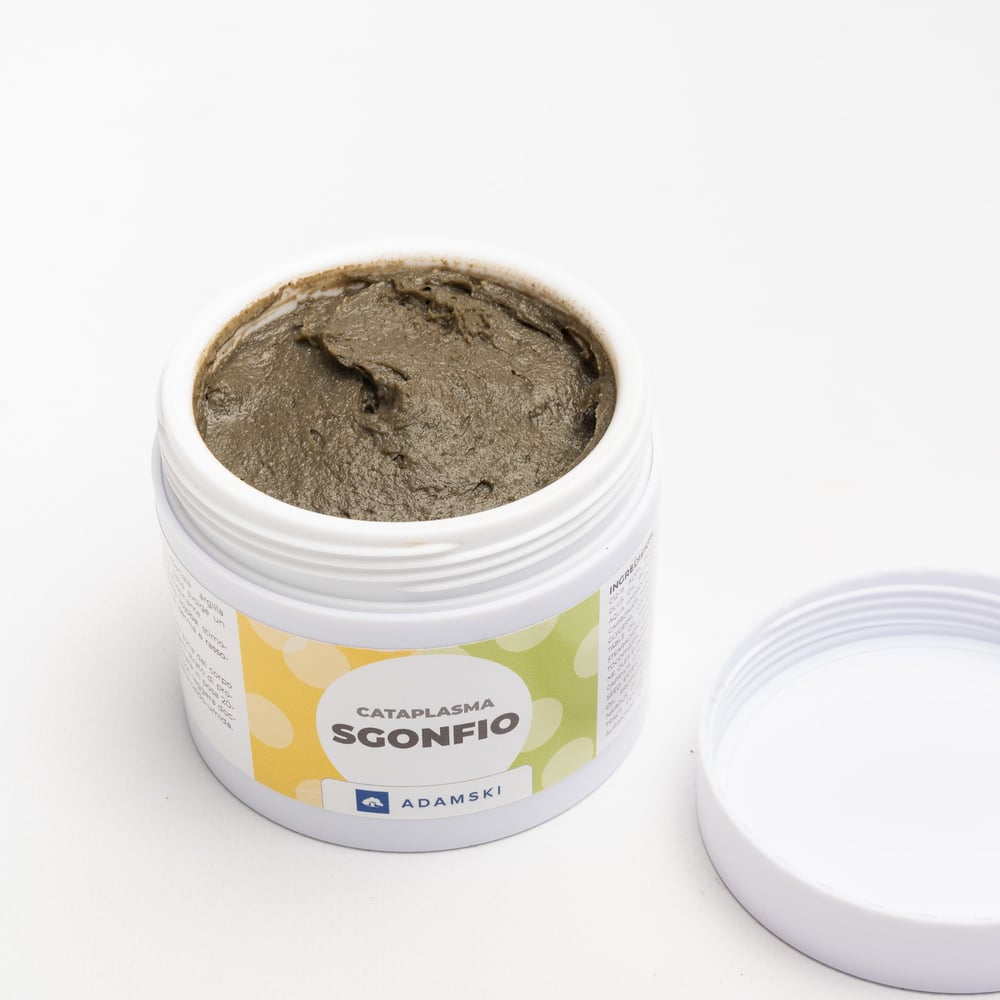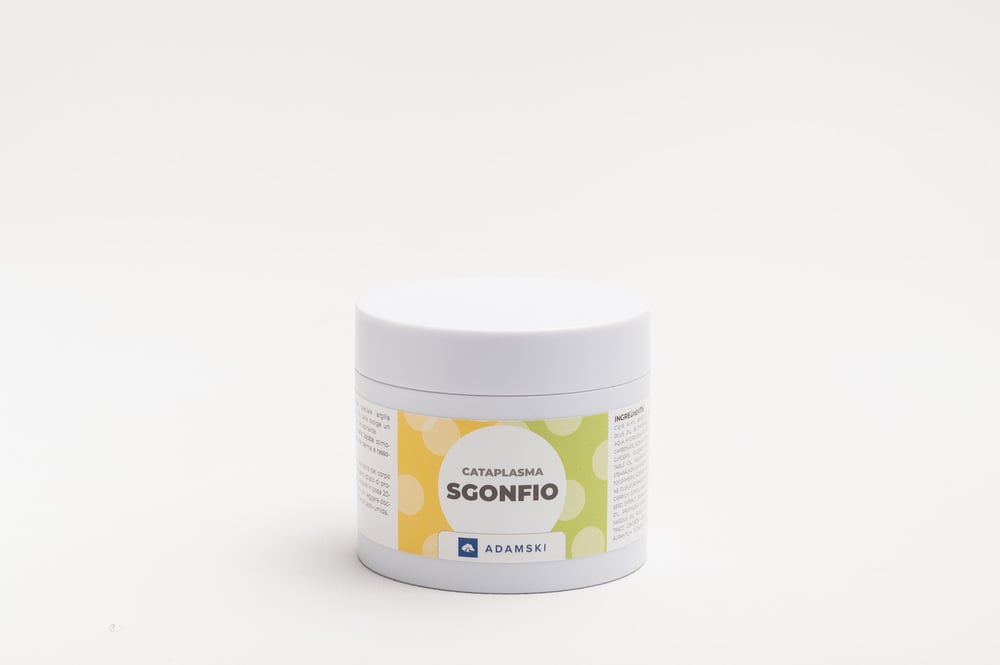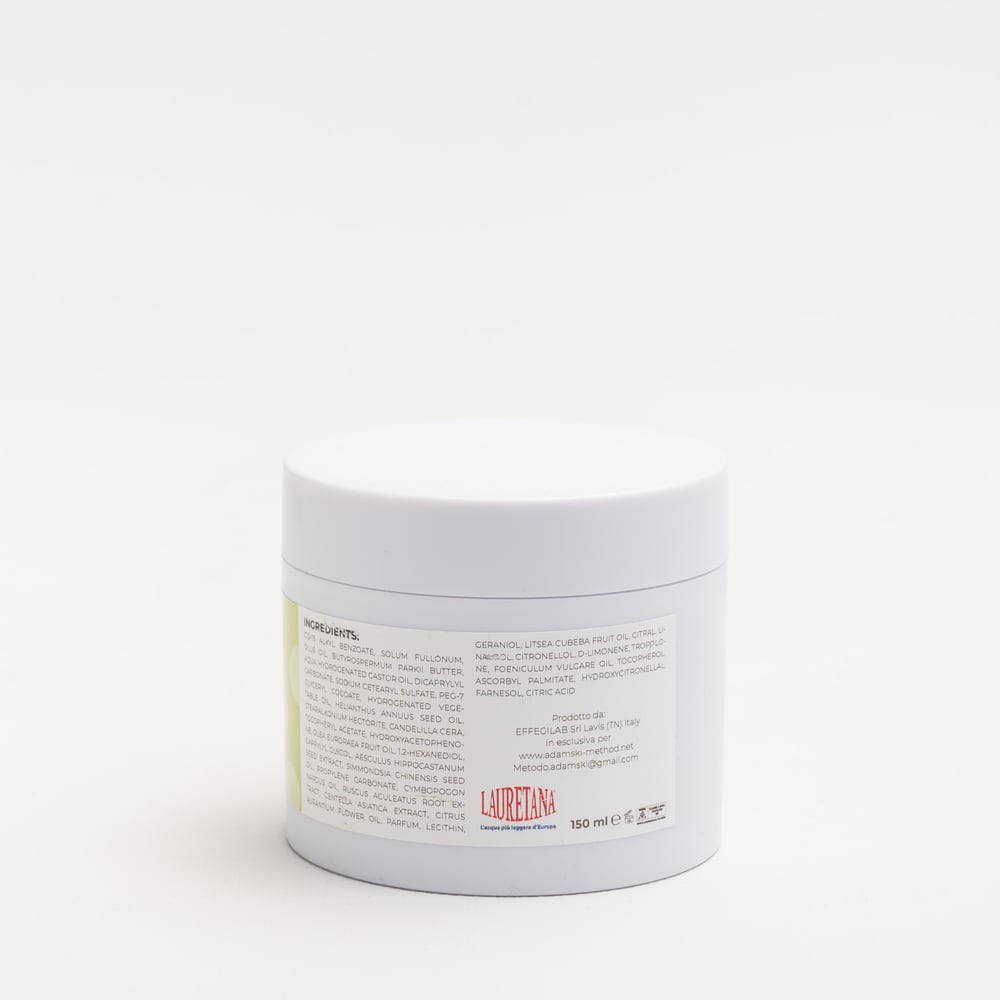 AZIONE DI BELLEZZA: la sinergia dei principi attivi che lo compongono ne fanno un trattamento altamente efficace per il modellamento del corpo. Detossina, sgonfia e alleggerisce il corpo.
It: Impacco dalla piacevolissima texture, soffice, delicata, ma molto efficace per la detossinazione tissutale e, quindi, una perfetta " remise en forme", poiché contiene  ippocastano,  finocchio, d
melissa, olio d'oliva e di Jojoba, senza tralasciare l'importante componente della Montmorillonite, una preziosa argilla in grado di creare un gradiente osmotico utilissimo per il drenaggio e la detossinazione. 
Ancora una volta, la pelle della cliente sarà profondamente detossinata, levigata e rassodata. 
L'impacco può essere lavorato su tutto il corpo ad eccezione del volto. 
Fr: Pack à la texture très agréable, douce, délicate, mais très efficace pour la détoxification des tissus et donc une parfaite "remise en forme", car il contient du marron d'Inde, du fenouil, de la mélisse, de l'huile d'olive et de jojoba, sans négliger l'important composant de la Montmorillonite, une argile précieuse capable de créer un gradient osmotique très utile pour le drainage et la détoxification.
Une fois de plus, la peau du client sera profondément détoxifiée, lissée et raffermie.
Le pack peut être travaillé sur tout le corps à l'exception du visage.
En: Pack with a very pleasant texture, soft, delicate, but very effective for tissue detoxification and, therefore, a perfect "remise en forme", as it contains horse chestnut, fennel, lemon balm, olive and jojoba oil, without neglecting the important component of Montmorillonite, a precious clay capable of creating an osmotic gradient very useful for drainage and detoxification.
Once again, the client's skin will be deeply detoxified, smoothed and firmed.
The pack can be worked on the whole body with the exception of the face.
Then the client is made to lie down on the bed or in the steam room for the installation.